1.1.5 hierarchical structures for example system
Click on first structure, second structure, and third structure to see the hierarchical structures corresponding to the three structural views of the example system, first view, second view, and third view.
Note that the hierarchical structure for the second structural view requires three levels in its hierarchy. The hierarchic structure of a very complex system would need many more levels.
Note also that shared components (roles or flows here) appear at the boundaries between the systems in the hierarchical structures. The systems are "plugged together" on these shared components.
1.1.5.1 hierarchical structure for first view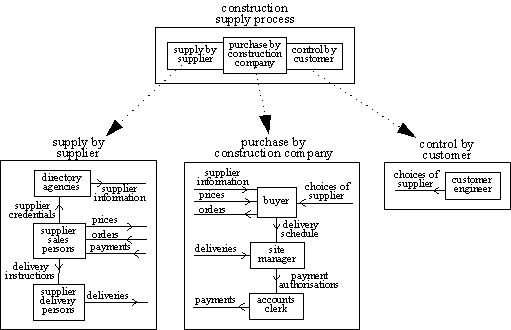 1.1.5.2 hierarchical structure for second view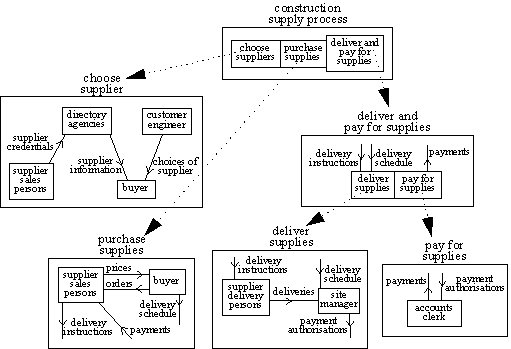 1.1.5.3 hierarchical structure for third view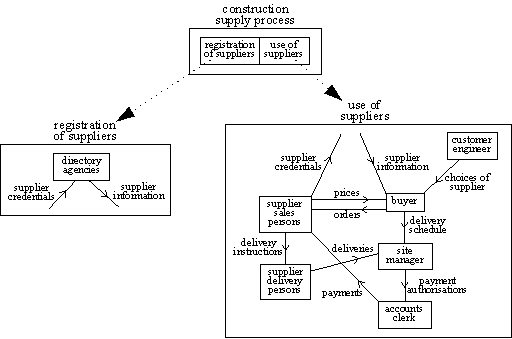 last revision: 21st June 1997